The Difference Between Medical & Spa Aesthetics
The Difference Between Medical & Spa Aesthetics


If you are looking to improve your appearance or simply treat yourself with a little rejuvenation, going to a spa can be the perfect solution. However, determining whether to take advantage of medical aesthetics or spa aesthetics boils down to what you are specifically looking for in a treatment. 
Spa treatments  a traditional day spa provides vastly differ from the services provided by a medical spa. Also, the aesthetics of both a day spa and a medical spa may look similar. The types of services and those who administer those treatments are completely different. 
Day Spa
The main goal of a day spa is to provide you with the spa aesthetics that will bring you relief and relaxation. It will make you feel better than when you walked in. Additionally, they typically provide non-invasive beauty treatments. Services you will usually find at a day spa include:
Massages

Eyelash extensions

Eyelash lifts

Body wraps

Facials

Body scrubs

Lash and brow tinting

Waxing
These are great services if you are looking for a pick-me-up or a quick, temporary improvement.
Medical and Anti-Aging Spa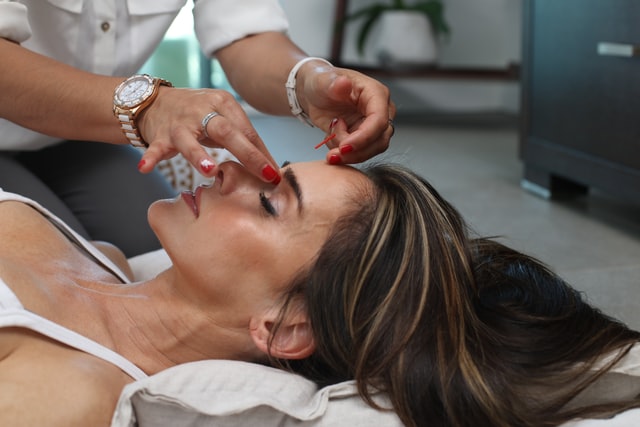 They offer a wide range of services. At first glance, a medical spa treats similar to the services provided by a day spa. However, these services are a bit more invasive and provide patients with long-term or permanent results. You will also typically find at an anti-aging clinic the staff is composed of Medical Doctors, Nurse Practitioners, Physicians Assistants, Registered Nurses, Medical Assistants and Estheticians.   The majority of the services you can find at a medical spa include but are not limited to:
IPL photofacial

– An Intense Pulsed Light

(IPL) photofacia

l is a laser treatment that targets pigment issues, sun damage, and Rosacea on the face, neck, chest, shoulders, back, arms, and legs. Patients can also take advantage of

IPL photofacials

to treat broken blood vessels (also known as "spider veins"). 

Botox injections

–

Botox injections

can reduce or eliminate wrinkles, frown lines, forehead creases, etc. to give you a more youthful look.

Dermal fillers

– Injectable fillers can restore "plumpness" to areas, such as the cheeks and lips, that typically lose volume as you age. 

Microdermabrasion

– Microdermabrasion is a form of surgical skin planing that removes acne or scarring.

Chemical and Laser Peels

– A chemical peel is a technique used to improve and smooth the skin. 

Laser Hair Removal

– The removal of hair on the arms, legs, and body.  Only a licensed esthetician or higher can operate this machine.

Body and Skin Tightening

– The use of radiofrequency helps tighten and remove submental fat below the skin's surface. It helps improve the appearance of less fat.

PRP Platelet Rich Plasma Therapy

–

PRP is a natural way to stimulate healing in the body. It has a localized effect, meaning the esthetician must delivers it to area that has been injured, experiencing chronic pain or scarring.  PRP is used to improve skin tone and texture.
These treatments and procedures typically provide long-lasting results for your skin and/or appearance. They will rejuvenate your youthful side while preserving your best features for the months and years to come. 
Who Provides Services?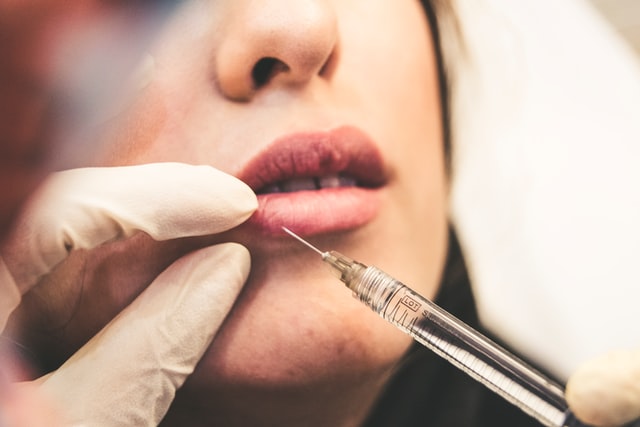 Since skin-care treatment lines are blurring. The most critical difference between traditional spa aesthetics and medical aesthetics is who conducts and administers the treatments.
Day Spa Treatments
In most traditional day spas, licensed estheticians, massage therapists, cosmetologists, and nail techs will administer treatments. The treatments they are qualified to administer are non-invasive and are generally temporary. Since their goal is to help you relax, while making gentle improvements, their treatment effects do not typically last long.
Med Spa
More often than not, a physician is responsible for carrying out and administering treatments at a medical spa. If the physicians themselves do not administer the treatment, a qualified medical professional (typically a registered nurse or nurse practitioner) will administer it under the supervision of the doctor. This is because medical spas perform procedures  to improve and/or repair damage to your skin, hair, or metabolic processes. These treatments will have long-term or even permanent results. It is why a trained medical professional must administer care.
How to Choose a Spa
Choosing whether or not to go to a day spa or medical spa truly boils down to what you are looking for. If you simply want to relax for a few hours knowing the treatment effects will wear off, a day spa is a great way to rejuvenate. Or if you want to repair and make permanent changes to your skin, hair, or body, however, then a medical spa is ideal. Contact our team at Core Medical Group for a free consultation if you are searching for specific services like an IPL photofacial, botox injections, or dermal fillers near you.